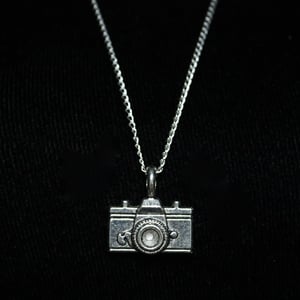 €

12.90
Careilla Photo necklace
A delicate silver necklace with a gorgeous detailed camera pendant of Tibetan silver. Simple, yet unique.
Length pendant: 2 cm / 0.8".
Length chain: 70 cm / 27.6".
Suitable for both men and women, so if you're a girl you could even surprise your bf with one (and lend it from time to time...?).
AVAILABLE THROUGH MY NEW WEBSHOP: www.rubytuesdaystore.com!